News
As mentioned yesterday, the DRM-free, independent audiobook of my novel Homeland is available from the Humble Bundle for the next two weeks, along with a collection of brilliant science fiction and fantasy from authors ranging from Scott Westerfeld to Holly Black.
I commissioned the audiobook for the project, and paid Wil Wheaton to read it at the Skyboat Studio in Los Angeles, for mastering by John Taylor Williams in DC. If you've read the book, you'll know that Wil has a cameo in the story, early on, and when he read that passage, he couldn't help but crack up. Gabrielle de Cuir, the talented director, made sure we captured that audio, and here's your chance to hear it (MP3).
Wil's reading is amazing, and it was such a pleasure to listen to the roughs as they came in from the studio. There are a couple more of these funny moments I'll be publishing this week, so watch this space!
Humble Bundle, featuring the DRM-free audio edition of Homeland
For the past two months, I've been working on a secret project to produce an independent audiobook adaptation of my bestselling novel Homeland, read by Wil Wheaton, one of my favorite audiobook voice-actors (and a hell of a great guy, besides!). The audiobook is out as of today, and I'm proud to say that for the next two weeks, it is exclusively available through the new Humble Ebook Bundle, which kicks off today, featuring an amazing collection of name-your-price DRM-free ebooks by authors like Holly Black and Scott Westerfeld, as well as Wil Wheaton. As always, there are some surprise bonus titles that will be added in week two, and so long as you pay more than the average at the time of purchase, you'll get these automatically.
Those of you paying close attention to the ebook world will note that Simon and Schuster are the publishers behind three of these books, and that S&S are one of the Big Five publishers who had previously stayed away from the Humble Bundle due to its no-DRM policy. I'm so pleased to see another publisher -- along with Macmillan, parent company to Tor, my publisher -- getting on the DRM-free train, realizing that DRM just reduces the efficacy of their products. This is in large part due to the amazing success of last year's Humble Ebook Bundles, which raised about $2M for their authors and the charities involved.
I hope you'll support the new Humble Ebook Bundle! I'm especially delighted to have a DRM-free audiobook in the mix, because Audible, which controls 90% of the audiobook market, has a mandatory DRM policy they impose regardless of their authors' and publishers' desires. I did a series of audiobooks with Random House Audio, who were awesome about my unwillingness to sell through Audible or any other DRM channel, and let me sell the books direct through my site as MP3s.
They do well there, but not nearly so well as they would if I was willing to let Audible bait the DRM trap with my copyrights. In the end, Random House Audio just couldn't justify doing an audio of Homeland, which is fair enough -- but it's meant that for the past year, since the book launched, I've had a steady train of queries from people who bought the Little Brother audiobook and wanted to keep listening.
Now I have an answer for them, thanks to Wil, the Humble Bundle, and John Taylor Williams and the good folks at Skyboat Studio in LA.
The week one list for the Humble Bundle is:
* Homeland (audio) by Cory Doctorow, narrated by Wil Wheaton (an exclusive)

* Uglies by Scott Westerfeld/Simon & Schuster

* Tithe: A Modern Faerie Tale by Holly Black/Simon & Schuster

* Jumper by Steven Gould/digitalNoir

* The Happiest Days of our Lives by Wil Wheaton/Monolith Press

* Mogworld by Yahtzee Croshaw/Dark Horse

* Zombies Versus Unicorns by various/Simon & Schuster
Several of these are personal favorites: here's my review of Uglies and my review of Jumper. And Holly Black is the author of The Coldest Girl in Cold Town, a stunner of a book. Black also co-edited Zombies Vs Unicorns, along with Justin "Liar" Larbalestier, and the anthology includes writing from Cassandra Clare, Libba Bray, Maureen Johnson, Meg Cabot, Scott Westerfeld, and Margo Lanagan.
That's just week one! There's more to come in week two, and the cheapest way to get it all is to buy early. Tell your friends, share the love, support worthy charities, and strike a blow for DRM-free publishing all at once!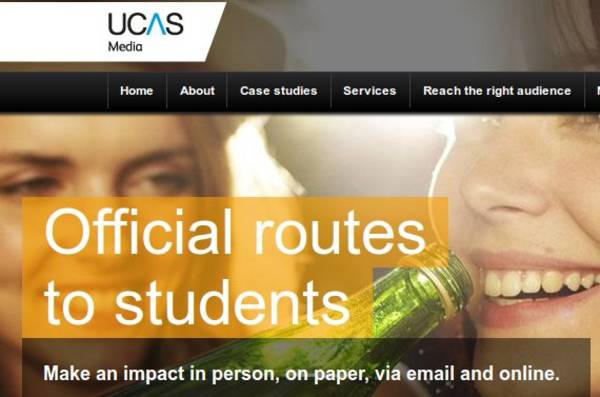 As you may have noticed, I think Litographs are really cool: the company turns the text of various books into a piece of appropriately themed text-art and makes lithographs, tees and tote-bags out of it.
Now, I'm delighted to announce that the company has produced a line of Litographs based on my novel Little Brother, with a gorgeous anti-surveillance design by Benjy Brooke.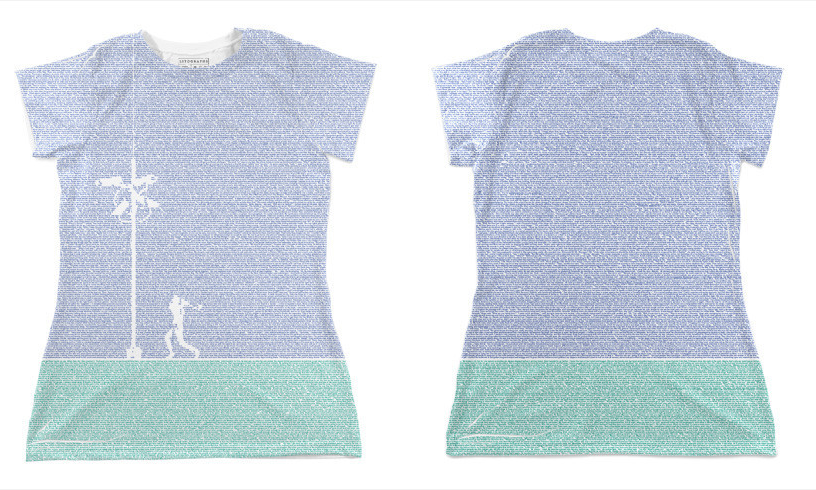 The Little Brother Litograph is available as a poster in three sizes, a tee (bearing the first 75,000 words of the book), and a tote (bearing 20,000 words).
Each piece is custom-made, and you can choose between a variety of color schemes or a black-and-white design. Tees are two-sided, screened from collar to hem, and come in both boy- and girl-cuts.
The company sends a new, high quality book to the International Book Bank for every poster they sell.

For this week only, you can get $5 off any Litograph product with the discount code M1k3y.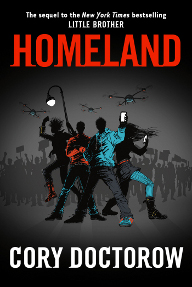 Locus Magazine has published its annual Recommended Reading list, which is my favorite annual guide to the best that science fiction and fantasy have to offer. The 2013 roundup includes several of the books I've reviewed on Boing Boing this year, including Paolo Bacigalupi's Zombie Baseball Beatdown, Charlie Stross's Neptune's Brood, Lauren Beukes's The Shining Girls, Richard Kadrey's Dead Set, Terry Pratchett's Raising Steam, Ian Tregillis's Necessary Evil, Holly Black's The Coldest Girl in Coldtown and Nathan Ballingrud's North American Lake Monsters.
I'm also delighted to see that my novel Homeland (the sequel to Little Brother) made the list!
The whole list is just a fantastic signposting of the best the field has to offer.
2013 Locus Recommended Reading List
(via Tor.com)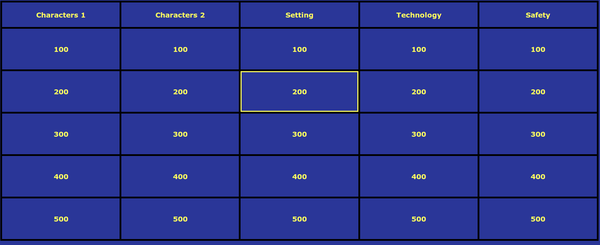 Don Liebold teaches High School English in Milwaukee, where he and his class read my novel Little Brother. He writes: "To celebrate finishing the book, we are playing Jeopardy tomorrow in class. Here is round 1, and here is round 2.
Those are tough questions! I missed a couple!
Holy. Cats. My novel Little Brother has made it into the CBC's Canada Reads Top Ten. It is in astoundingly great and humbling company, including Margaret Atwood's Year of the Flood and Joseph Boyden's The Orenda. I'm so, so pleased by this -- thank you to everyone who supported the book. And I hope you check out the whole top ten, which is quite a list of wonderfulness.
These two young fellows are brothers from Palo Alto who've set out to produce a series of videos explaining the technical ideas in my novel Little Brother, and their first installment, explaining Bayes's Theorem, is a very promising start. I'm honored -- and delighted!

Technology behind "Little Brother" - Jamming with Bayes Rule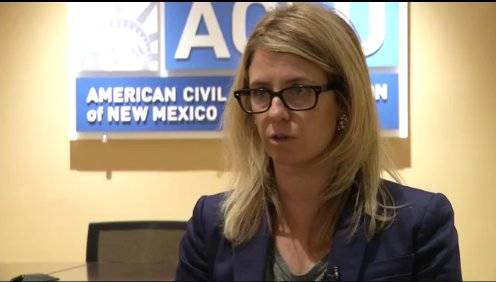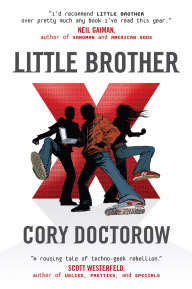 As I mentioned last week, the CBC's Canada Reads list of top 40 Canadian books is up, and it's got a really commendable, wide-ranging variety of titles in it (including my own novel Little Brother). The CBC is asking for readers to choose their favorites by tomorrow, at which point they'll release the top ten list.
It's a great exercise for energizing the nation about reading, and I'm immensely flattered and excited to have a small part in it.
Canada Reads Top 40: Explore the books
I just received the delightful news that my novel, Little Brother made it to the CBC's "Canada Reads" list of top 40 Canadian books, and it is in some spectacular company. There's a competitive element to this (you can vote for your top ten here), but the real value of this list is as a broad, eclectic, amazing collection of books that deserve your attention and enjoyment. Have at it -- and yeah, if you feel so moved, by all means, vote for Little Brother!
More …

As I've mentioned before, my novel Little Brother is the San Francisco Public Library's pick for its first One City/One Book citywide book-club. They're already in the middle of the three months' worth of events, from debates to robotics and crypto workshops to movie screenings (and much more), and I'm gearing up to head to San Francisco for several days' worth of school visits and other presentations.
If you'd like to catch me while I'm there, your best bet is my evening presentation with Nico Sell at the SFPL main branch (100 Larkin Street) at 6PM on Oct 2. I'm also doing a presentation at Borderlands Books (866 Valencia St) on Oct 3 from 12:30-1330h. I hope to see you there!