News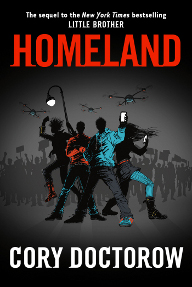 Locus Magazine has published its annual Recommended Reading list, which is my favorite annual guide to the best that science fiction and fantasy have to offer. The 2013 roundup includes several of the books I've reviewed on Boing Boing this year, including Paolo Bacigalupi's Zombie Baseball Beatdown, Charlie Stross's Neptune's Brood, Lauren Beukes's The Shining Girls, Richard Kadrey's Dead Set, Terry Pratchett's Raising Steam, Ian Tregillis's Necessary Evil, Holly Black's The Coldest Girl in Coldtown and Nathan Ballingrud's North American Lake Monsters.
I'm also delighted to see that my novel Homeland (the sequel to Little Brother) made the list!
The whole list is just a fantastic signposting of the best the field has to offer.
2013 Locus Recommended Reading List
(via Tor.com)
---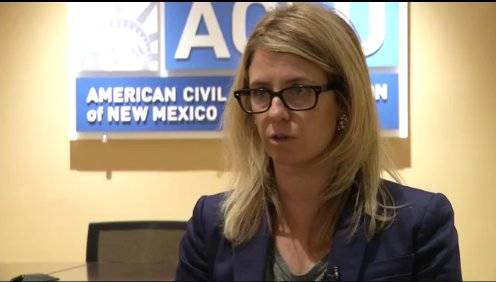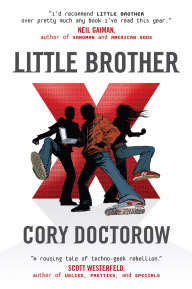 As I mentioned last week, the CBC's Canada Reads list of top 40 Canadian books is up, and it's got a really commendable, wide-ranging variety of titles in it (including my own novel Little Brother). The CBC is asking for readers to choose their favorites by tomorrow, at which point they'll release the top ten list.
It's a great exercise for energizing the nation about reading, and I'm immensely flattered and excited to have a small part in it.
Canada Reads Top 40: Explore the books
---

As I've mentioned before, my novel Little Brother is the San Francisco Public Library's pick for its first One City/One Book citywide book-club. They're already in the middle of the three months' worth of events, from debates to robotics and crypto workshops to movie screenings (and much more), and I'm gearing up to head to San Francisco for several days' worth of school visits and other presentations.
If you'd like to catch me while I'm there, your best bet is my evening presentation with Nico Sell at the SFPL main branch (100 Larkin Street) at 6PM on Oct 2. I'm also doing a presentation at Borderlands Books (866 Valencia St) on Oct 3 from 12:30-1330h. I hope to see you there!
---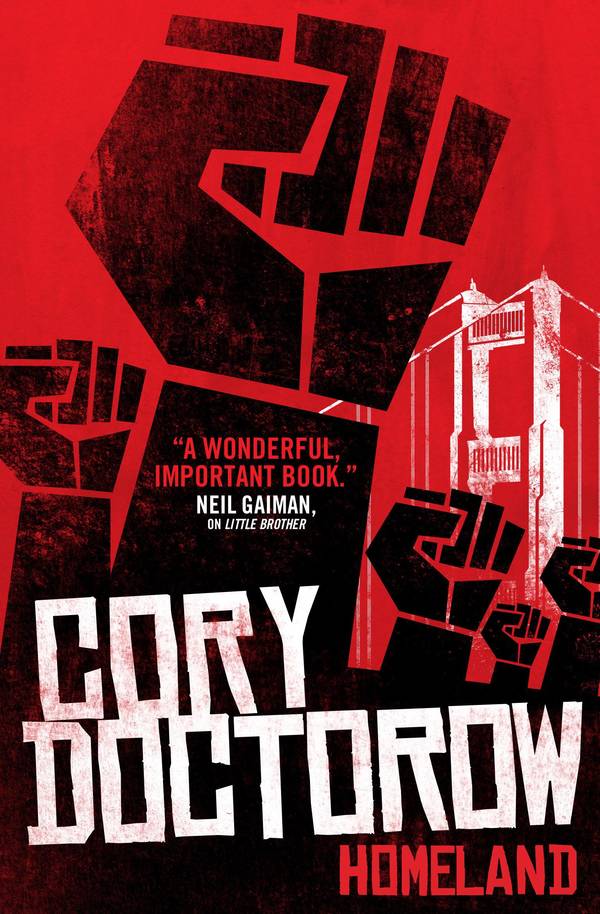 Hey, Londoners! I'm launching the UK edition of Homeland this Wednesday at the Forbidden Planet Megastore from 18h-19h. This is the sequel to Little Brother, and it includes the novella Lawful Interception, which follows on from the action in Homeland.
If you're not a Londoner, don't despair! Forbidden Planet has a great mail-order service and will ship signed copies anywhere.
---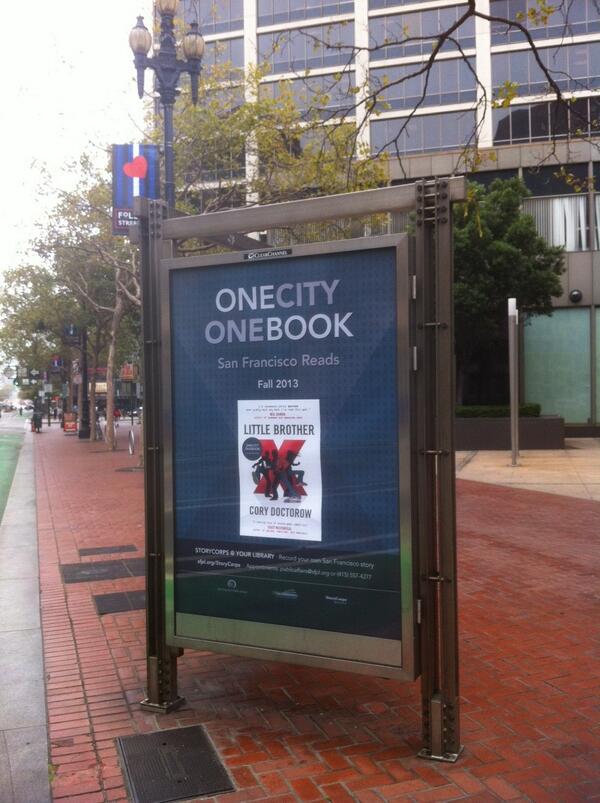 How cool is this? My novel, Little Brother, is the San Francisco Public Library's "One City One Book pick for 2013, which means that it's the book for the annual "citywide book-club." The library is advertising the initiative with bus-shelter, bus- and coffee-sleeve-ads all over town, and the librarians just tweeted me this pic of the first ads going up in situ.
Holy.
Awesome.
There's a whole ton of events, from screenings of movies like Sneakers, Source Code and Existenz to a "LED Robot Plushie Workshop + Little Brother Book Discussion" and Lego robotics workshops, and I'm doing a public event in conversation with Wickr/DEFCON's Nico Sell, at the Main Library's Koret Auditorium on Oct 2. I'm totally, utterly thrilled!
---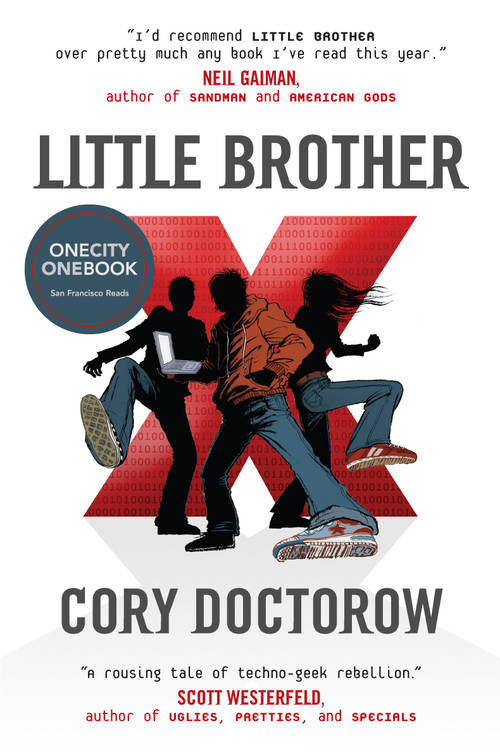 My novel Little Brother is the "One City One Book" pick for the San Francisco Public Library this year; and in its honor, they've put together an amazing city-wide scavenger hunt called "Rogue Agent." It features fiendish puzzles and awesome clues, and kicks off on September 14. It's a team-sport, so start thinking about your teammates now; I'll be at the SFPL at the end of September to read from the book and talk about it.
---
I sat down in Toronto with Steve Paikin and The Agenda, a great TVOntario programme, and talked about liberty, technology, kids, and surveillance.
Agenda Plus: Cory Doctorow on the Future of the Library
---
I recently recorded an interview with NPR's "Here and Now" about surveillance, kids, activism, and my novel Homeland. (MP3)
---
My Creative Commons licensed 2013 novel Homeland, the sequel to my 2008 novel Little Brother, spent four weeks on the New York Times bestseller list, and got great reviews around the country. But Fox apparently hasn't heard of it -- or doesn't care. They've been sending takedown notices to Google (and possibly other sites), demanding that links to legally shared copies of the book be removed.
These notices, sent under the Digital Millennium Copyright Act, require that the person who signs them swears, on pain of perjury, that they have a good faith basis to assert that they represent the rightsholder to the work in question. So Fox has been swearing solemn, legally binding oaths to the effect that it is the rightsholder to a file called, for example, "Cory Doctorow Homeland novel."
It's clear that Fox is mistaking these files for episodes of the TV show "Homeland." What's not clear is why or how anyone sending a censorship request could be so sloppy, careless and indifferent to the rights of others that they could get it so utterly wrong. I have made inquiries about the possible legal avenues for addressing this with Fox, but I'm not optimistic. The DMCA makes it easy to carelessly censor the Internet, and makes it hard to get redress for this kind of perjurious, depraved indifference.


Fox Censors Cory Doctorow's "Homeland" Novel From Google

---

A young man named Alex came out to my Decatur, GA Homeland tour-stop and we had a charming (if brief) conversation, and subsequently snapped this quite wonderful photo. One of Alex's teachers subsequently wrote to me to say that Alex had taken high academic honors in a Letters About Literature contest about Little Brother, and he was kind enough to allow me to reproduce both the photo and the letter here.
Thanks, Alex!
---
Dear Cory Doctorow,
Little Brother is one of those drastically important books that deals with real issues affecting everyone. This book was, in my opinion, more than just a book; it was a persuasive, life-changing book, the kind of gem that comes around too infrequently.
Before I read Little Brother I was scared to try something different. I surrounded myself with the same old young-adult novels (you know- goes on a quest, learns many things, big fight with a troll, the end) and never dared to step out of my little box.
One day during the sixth grade I saw a kid with too many teeth sitting in a dusty corner, reading Little Brother, and asked him what it was about. He shrugged and muttered something incoherent about Harajuku Fun Madness. When I arrived at home I looked up the book on the internet. Before long I discovered your website, and became intrigued by the fact that you were just giving away your e-books.
The book shipped in two days.
I am always thinking. Constantly tossing up an idea, usually shooting it down, tossing up another one, sometimes it flies, I wait for it to crash, then I walk over to it and shoot it another three or four times for good measure. The few months before I read Little Brother this had dumbed down a bit. I could feel it, like I was wearing earplugs, and only low, muffled, blurry ideas wandered through occasionally to stop and say hi before continuing on their way.
After (and during) the reading of Little Brother the haze had lifted and was replaced by an energetic excitement that jumpstarted my brain to life. My neurons hummed like lawnmowers. A refreshing feeling of urgency and eagerness surged through me-- a feeling I'd not experienced since being eight years old on Christmas. And I started thinking again.
I put my flawless (yeah, right) guess-and-test technique to work, meticulously weeding through all the information to make sense of things. I realized just how possible the police-state situation could be- after 9/11 security everywhere was increased and tightened. The scanners updated. The rules stricter. The pat-downs more, ahem, thorough. What if this happened, but on a much larger scale?
Also, I'm a bit more paranoid. I know about those looming possibilities, terrifying ones- that technology could be used against me, that my freedom is more fragile than I thought. Already I've begun questioning the things presented to me as fact. I look at something and decide for myself if it's the opinion I want to have.
My favorite part about Little Brother is how, in some way or another, it opened me up to so many other books and authors- Neil Gaiman, Alan Moore, Jack Kerouac, George Orwell, the list could go on and on.
Little Brother was and still remains the most important book I've ever read. If I had not read your book I would be awfully different, and probably much more ignorant and stubborn. Because of your book I started writing. I read more. I think more. You have written a book that is not only good, but life-changing as well. Thanks.
Sincerely,
Alex
---