News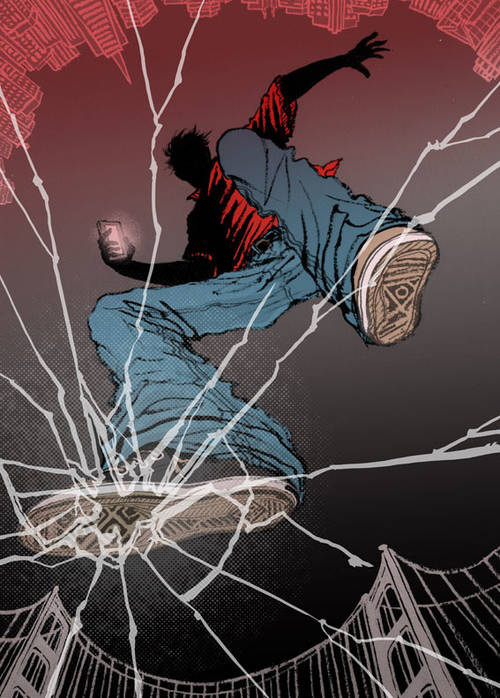 In this week's installment of my podcast, I break my long hiatus with the first part of a reading of my novella Lawful Interception, a sequel, of sorts, to Little Brother and Homeland. In addition to the free online read, you can buy this as an ebook single (DRM-free, of course!).
Excerpt …
I'm heading to Melbourne, Australia next week to do a series of events with the Center for Youth Literature of the State Library of Victoria. I'm doing four events: The science of fiction, Creative versus Commons, Digital fiction masterclass, and Future fiction with teens. I hope you'll come out to them!
Holy. Cats. My novel Little Brother has made it into the CBC's Canada Reads Top Ten. It is in astoundingly great and humbling company, including Margaret Atwood's Year of the Flood and Joseph Boyden's The Orenda. I'm so, so pleased by this -- thank you to everyone who supported the book. And I hope you check out the whole top ten, which is quite a list of wonderfulness.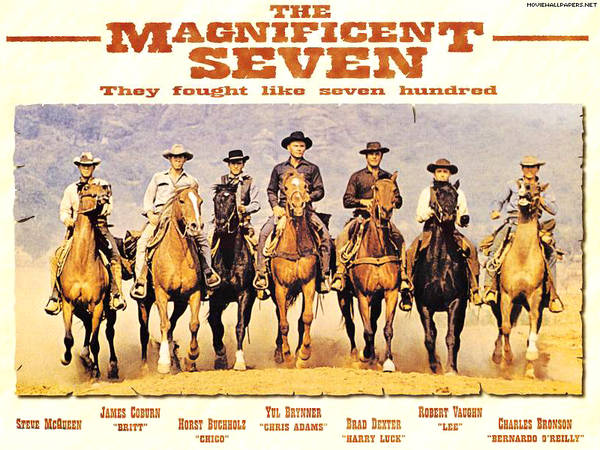 My new Locus column, Collective Action, proposes a theory of corruption: the relatively small profits from being a jerk are concentrated, the much larger effects are diffused, which means that the jerks can afford better lawyers and lobbyists than any one of their victims. Since the victims are spread out and don't know each other, it's hard to fight back together.
Then I propose a solution: using Kickstarter-like mechanisms to fight corruption: a website where victims of everything from patent trolls and copyright trolls, all the way up to pollution and robo-signing foreclosures, can find each other and pledge to fund a group defense, rather than paying off the bandits.
It's the Magnificent Seven business model: one year, the villagers stop paying the robbers, and use the money to pay mercenaries to fight the robbers instead.
These two young fellows are brothers from Palo Alto who've set out to produce a series of videos explaining the technical ideas in my novel Little Brother, and their first installment, explaining Bayes's Theorem, is a very promising start. I'm honored -- and delighted!

Technology behind "Little Brother" - Jamming with Bayes Rule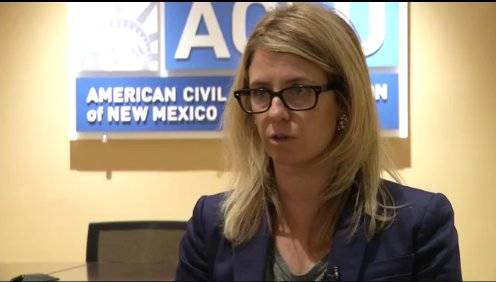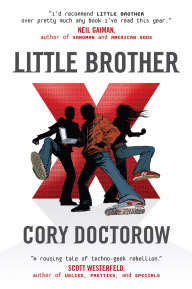 As I mentioned last week, the CBC's Canada Reads list of top 40 Canadian books is up, and it's got a really commendable, wide-ranging variety of titles in it (including my own novel Little Brother). The CBC is asking for readers to choose their favorites by tomorrow, at which point they'll release the top ten list.
It's a great exercise for energizing the nation about reading, and I'm immensely flattered and excited to have a small part in it.
Canada Reads Top 40: Explore the books
I just received the delightful news that my novel, Little Brother made it to the CBC's "Canada Reads" list of top 40 Canadian books, and it is in some spectacular company. There's a competitive element to this (you can vote for your top ten here), but the real value of this list is as a broad, eclectic, amazing collection of books that deserve your attention and enjoyment. Have at it -- and yeah, if you feel so moved, by all means, vote for Little Brother!
Excerpt …

The PRI Show Studio 360 has released a great episode in its "American Icons" series, this one dealing with the Disney themeparks. I was delighted to be interviewed for it, and they've included our complete, unedited interview with the piece.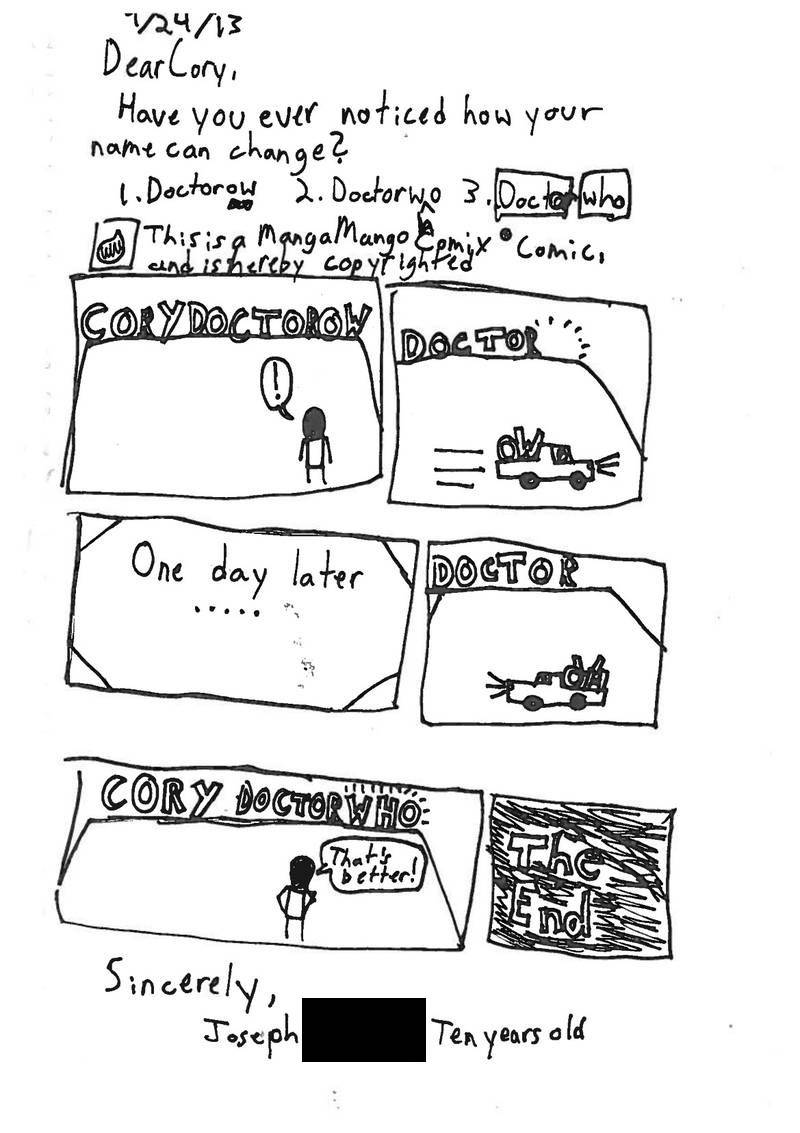 David sent me a note and a pic:
Claire and I have been "happy mutants" for several years; and so our 10 year-old son, Joseph, has often seen us chuckle at a Boing Boing posting, marvel at some piece of LEGO engineering or share a piece of Whoviana. I've read a few of your books, and I have recently tried to introduce some of your YA fiction to him (without success, so far). Our son enjoys manga, anime and comics. He occasionally will create his own comic for our amusement.

The other day, he created this comic based upon his noticing a certain hidden connection between your last name and a certain character with a blue box we know and love. Maybe it's not too late to substitute you for Peter Capaldi?

While we haven't yet gotten into discussions with him about copyleft, Creative Commons and the like, he has obviously picked up from somewhere that rights are an important thing to assert.
Thank you, Joseph! I'm honored.

I was privileged to appear on Michael Krasny's Forum on KQED in San Francisco this morning as part of the San Francisco Public Library's One City/One Book celebrations for my novel Little Brother. The KQED people already have the audio (MP3) up on the Internet, which is pretty zippy production-mojo.