Stories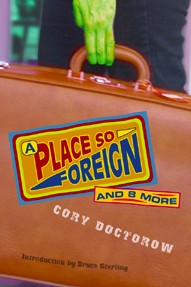 A collection of my stories, called A Place So Foreign and Eight More was published by Four Walls Eight Windows in September, 2003. Six of the nine stories are available for free download under a Creative Commons license, and the book is selling briskly.

---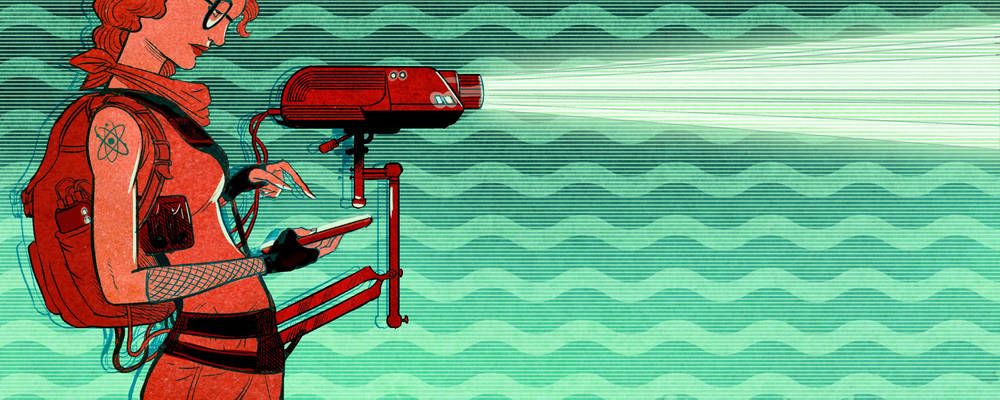 ​Huxleyed Into the Full Orwell is a new short story I wrote for Vice Magazine's just-launched science fiction section Terraform, which also has new stories up by Claire Evans, Bruce Sterling, and Adam Rothstein.
"Huxleyed" is a story about the way that entertainment companies' war on general purpose computing could lead into a horrible mashup of the surveillance tyranny of Orwell and the entertainment tyranny of Huxley.

The First Amendment Area was a good 800 yards from the courthouse, an imposing cage of chicken-wire and dangling zip-cuffs. The people inside the First Amendment area were weird. I mean, I include myself in that group. After all, I vacuformed my own Guy Fawkes mask mold. That is not the action of a sane woman. Shandra was weirder, though. She'd thought up the whole demonstration, socialed the everfuck out of the news, rallied a couple hundred weirdos to join her in the chicken-farm, shouting impotently at the courthouse, ringed by cops scarily into their Afghanistan-surplus riot-gear.

"Shandra, how is this supposed to work again?"

"Like this," she said, and powered up her—weird—device. It started life as a compact projector, the kind of thing you use for screening dull-ass presentations in school auditoriums. But then she'd added a hydrogen-cell that she wore in a backpack, and a homebrew steadicam rig that she strapped to her front, making her look like the world's most overburdened suicide bomber. I could tell that she was already freaking out the cops on the other side of the chicken wire, and they snapped into palpable alert when a beam of light emerged from the projector. I could only imagine how many tasers, sniper-rifles and gas-grenades were trained on her at that moment. But she didn't give any sign that she noticed or cared.
​Huxleyed Into the Full Orwell


(Image: Koren Shadmi)
---


Medium have published an excerpt from "The Man Who Sold the Moon, my 36,000 word novella in Hieroglyph: Stories and Visions for a Better Future, a project to inspire optimism and ambition about the future and technology that Neal Stephenson kicked off (see also What Will it Take to Get Us Back to the Moon?).
---
By His Things Will You Know Him, "An Aura of Familiarity: Visions from the Coming Age of Networked Matter," Institute for the Future
---
Gateways, Tor Books
---
---
---
The New Space Opera 2: All-new stories of science fiction adventure (Gardner Dozois and Jonathan Strahan)
---
Finalist, Locus Award, 2009
Tor.com has just published a new story of mine, "The Things that Make Me Weak and Strange Get Engineered Away" (the title is from "The Future Soon," a Jonathan Coulton song), which is about geek monasteries that house smart people who can't get along in the world and put them to work as coders. The story is the first Tor.com piece to be Creative Commons licensed and you're encouraged to remix it, translate it, whatever. There's already a podcast of me reading the story (also CC licensed) and PDF, Mobipocket and Sony reader files are already available.
---
---
Podcast (Escape Pod, November 2007)
---