Nonfiction Books and Chapters

Content is my first nonfiction collection, collecting over a dozen essays, speeches, and white-papers on subjects ranging from copyright to science fiction writing to DRM, Wikipedia to Facebook and Metadata. It sports an introduction by one of my all-time heroes: John Perry Barlow. It was published in September, 2008 by Tachyon Books.
---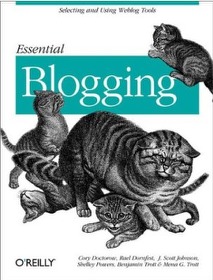 I wrote the introductory chapter to O'Reilly and Associates' Essential Blogging, which was published in August 2002. Other contributors were Shelley Powers, J. Scott Johnson, Mena G. Trott, Benjamin Trott and Rael Dornfest.
---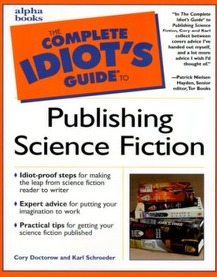 Karl Schroeder and I co-wrote this comprehensive guide to science fiction publishing that was published in 2000. Despite its age, it has held up remarkably well, espeically the pieces on how to write your stories and prepare your manuscripts. I get a lot of questions from starting writers about how to break in, and I always point them as this book.
---