News
My novel deals with a group of people setting about to "unwire" Toronto by deploying free WiFi networks across the city. Wireless Toronto is just such a group in real life, and they've just launched their website. Truth is stranger than fiction!
Wireless Toronto is a not-for-profit group dedicated to bringing no-fee wireless Internet access to Toronto. Our aim is to encourage the growth of wireless networking and to build community in interesting and innovative ways.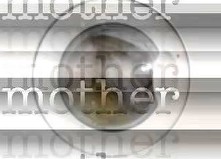 Michael Parenti has put together an amazing short video based on Someone Comes to Town. He says, "Lets just say that i can't agree with him more in his framing of the freedom of access debate in a zeitgeist fairy tale of good vs evil remniscent of the science fiction trilogy by C.S. Lewis."
The Book Standard has a great article on the use of Creative Commons licenses for electronic distribution of commercial print books, and the growing schism between the kinds of publishers and authors who complain about Google and Amazon's services for searching the whole text of books and the kinds of publishers and writers who celebrate it.
"I don't want to condone piracy," says Hayden of Tor Books. "But in general I find it not so much appalling as encouraging. We're the genre that the readers care enough about to be this obsessive about. I want to do something with this, not fight against it."

Doctorow agrees. "Think about the care that goes into pirating a book!" he says. "That person has not done that because he hates the author and wishes to do the author harm, but because he loves the work and loves the author. Calling that person a thief is about the most suicidal thing you can do." And, as Stross points out, "the availability of a free e-book actually undercuts the profitability of pirate paper or electronic editions."

Tim O'Reilly, founder and CEO of O'Reilly Media, the leading publisher of computer books in America, says his company certainly does encounter piracy, the more so since their work attracts the most technically savvy people in the world. The books of theirs that sell the best are the books that are most often pirated (and the most shoplifted, incidentally), but this doesn't stop those books from selling well. "I'm sure there are people who pass around the links and use the pirate links," says O'Reilly. "But in our experience they're not the people who are likely to buy the books anyway."
Dragonpage radio have recorded a podcast with me about the book and it went live today. I love doing interviews with these guys -- they're really knowledgeable and fun. Here's the MP3 link
On July 24, I'll be appearing in the online world Second Life to do a book signing/launch for my new novel, Someone Comes to Town, Someone Leaves Town. The Second Lifers have been conducting a contest to see who can come up with the coolest in-game programmed book-object to decant the novel into, and they've picked a winner:

Falk Bergman was the first to bring me by to have a look at his prototype in development, a giant book positioned next to a seat. Sitting on it automatically fixes your camera position in place, to give you the best possible view of the book.

"The viewer in-world itself is very simple," Falk tells me modestly. "It is basically a shopping agent with two displays that hooks into Page Up and Down [on the keyboards] for changing the pages."

"It's only natural that Alan, the broadminded hero of Doctorow's fresh, unconventional SF novel, is willing to help everybody he meets. After all, he's the product of a mixed marriage (his father is a mountain and his mother is a washing machine), so he knows how much being an outcast can hurt. Alan tries desperately to behave like a human being--or at least like his idealized version of one. He joins a cyber-anarchist's plot to spread a free wireless Internet through Toronto at the same time he agrees to protect his youngest brothers (members of a set of Russian nesting dolls) from their dead brother who's now resurrected and bent on revenge."
I'm doing three signings for Someone Comes to Town, Someone Leaves Town in the first two weeks of July. The first two are in the Detroit region (I'm spending July 4 week in East Lansing, Michigan teaching at the Clarion Writers' Workshop), and the third is in Toronto, at BakkaPhoenix books, the oldest sf bookstore in the country, where I once worked. I hope to see you at these!
July 5, 7PM:
Archives Bookshop, 517 West Grand River, East Lansing, MI, 48823, (517)332-8444
July 7, 7:30PM:
Schuler Books and Music, 1982 West Grand River Avenue, Okemos, MI, 48864, (517)349-8840
July 11, 7PM:
BakkaPhoenix Books, 697 Queen St West, Toronto, ON, M6J 1E6, (416)963-9993
This is my third novel, and as with my first, Down and Out in the Magic Kingdom and my second, Eastern Standard Tribe, I am releasing it for free download on the Internet the very same day that it ships to the stores. The books are governed by Creative Commons licenses that permit their unlimited noncommercial redistribution, which means that you're welcome to share them with anyone you think will want to see them. In the words of Woody Guthrie:
"This song is Copyrighted in U.S., under Seal of Copyright #154085, for a period of 28 years, and anybody caught singin it without our permission, will be mighty good friends of ourn, cause we don't give a dern. Publish it. Write it. Sing it. Swing to it. Yodel it. We wrote it, that's all we wanted to do."
Why do I do this? There are three reasons:
More …
When I lived in San Francisco, I was just down the street from the amazing Borderlands Books, who would take orders for my books with inscriptions. I'd stop in a couple times a week and sign the special orders and they'd ship 'em out. Since moving to London, though, this deal has been a little harder to pull off -- a 9,000 mile commute to the shop makes this not very practical.
However, I've got the next-best thing: a bookstore in Canada and a store in the UK that are taking special orders for my books with signature and inscription requests, who will ship them out once they're signed. I'm doing the Toronto signing on July 11 and I'll be meeting up with the UK seller in late July. Place your orders before then if you want signed copies!
Canadian Store
I'm doing a book-launch at Toronto's BakkaPhoenix on July 11, and the good folks there have graciously agreed to take orders for signed and inscribed copies of any or all of my books. Simply contact them before the 11th of July with your order and I'll sign it when I swing by the store -- they'll ship out the signed articles shortly thereafter.
Here are the shipping rates:
All shipping rates in $CDN and do not include the cost of the books:
Canada: 1 book $8, 2 books $10, 3 books $12
USA: 1 book $10, 2 books $13, 3 books $15
UK/Europe: 1 book $16, 2 books $21, 3 books $25
Australia: 1 book $22, 2 books $28, 3 books $30.
For larger orders, or destinations not listed, please email them directly.
Here's all the contact info:
BakkaPhoenix Books
697 Queen St West
Toronto ON
Canada M6J 1E5
inquiries@bakkaphoenixbooks.com
+1.416.963.9993
UK Store
For Europeans -- or those who are too late to order with Bakka -- your best bet is Iain Emsley's Aust Gate, in Oxford. Ian's offering free second-class shipping in the UK, and very reasonable rates to the rest of the world:
UK - First class: £2.00
Europe - Printed Matter Air: £3.00
Rest of the World - Printed Matter Air: £4.00
The Aust Gate
13 Yew Close
Greater Leys,
Oxford OX4 7UX
United Kingdom
+44(0)1865 787948
orders@austgate.co.uk
The Sci Fi Channel has a stupendous print and web-presence, with net resources like the Sci Fi Wire and Sci Fiction.
That's why it was such an honor to have my novel chosen to launch the SciFi Channel's new book club, Sci Fi Essentials. SciFi specifically asked for my book to lead the program with, and we delayed it from March to July to line up with the program's launch. Sci Fi will be promoting the book across its media properties, including the Web site and the magazine.
Thanks, Sci Fi -- and welcome new readers!