About Cory Doctorow
Note: This is the bio that was published with this book; a current bio is available on my personal site.
Canadian-born Cory Doctorow is the European Affairs coordinator for the Electronic Frontier Foundation. He is the coeditor of the popular weblog Boing Boing -- boingboing.net -- with millions of visitors every month. He won the John W. Campbell Award for Best New Writer at the 2000 Hugo awards and his novel Down and Out in the Magic Kingdom won the Locus Award for Best First Novel the same year that his short story collection A Place So Foreign and Eight More won the Sunburst Award for best Canadian science fiction book. His other books include Eastern Standard Tribe and Rapture of the Nerds (with Charles Stross).
Sign up for the Doctorow mailing list for infrequent notices of books, articles, stories and appearances.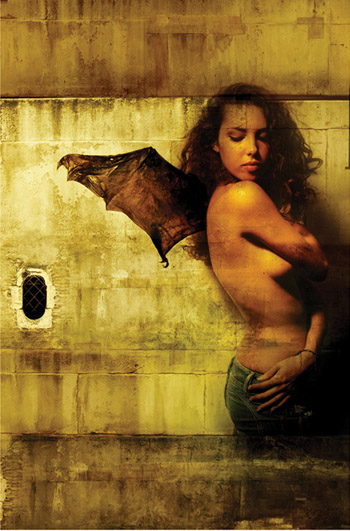 Dave McKean
---