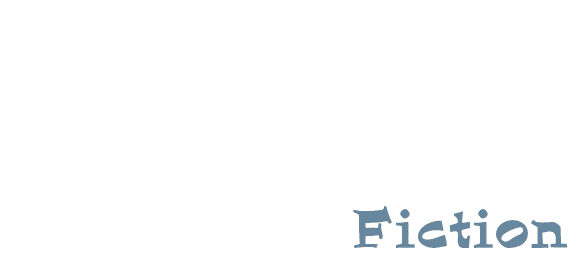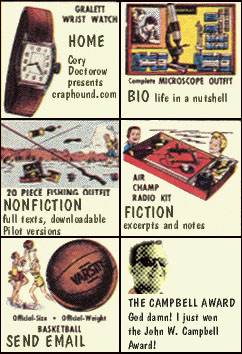 Résumé



On Spec, Spring 1994
Cory Doctorow
For some reason, this appeared in a Hard SF ish. I wrote it after reading a wonderful history book called Flappers, Bootleggers, Typhoid Mary and the Bomb. Gardner Dozois gave it honorable mention in his 1994 Year's Best SF, but didn't buy it for Asimov's. Go fig.
It was a hundred and ten in the shade the day I left for the Fireworks Factory.
As dawn broke, I packed a valise, a flask and a sandwich and started her up. I set the spark and the throttle, cranked her, reset the spark and throttle and hopped in. Lizzie hiccoughed and wheezed out of the drive and onto the road that led out and out, to the Fireworks Factory. I gave her horn a little "poop poop" and pulled the driving goggles down over my eyes. I'd had the foresight to remove my windsheild before starting out, and there was a stiff breeze blowing in my face that made the stifling heat bearable. I was in high spirits indeed; witness my letting the throttle out until Lizzie was doing almost 35 miles per hour. As I vibrated through the scorched prairie, I began to sing:
Oh it was Tin, Tin, Tin!
Though I constantly degrade you
By the Henry Ford that made you
You're better than a Packard, Hunk o' Tin!
After going through this bit of doggerel six or seventy times, the dust in my throat became too thick for song, so I closed my mouth and enjoyed the scenery.