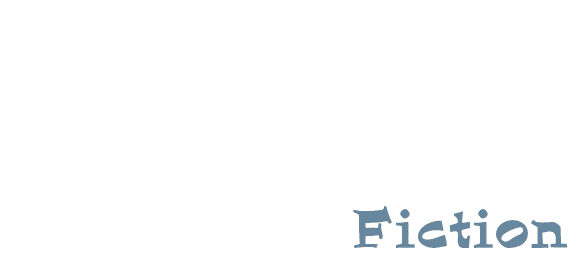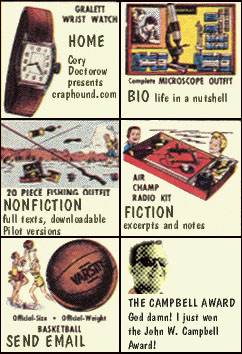 Fall From Grace


Asimov's, October/November 1998
Gardner Dozois was the first editor I ever sent anything to, in 1987, at the tender age of 16, a story called "Birdblood." Over the following decade, Gardner saw virtually everything I wrote -- and rejected it all.

In August, 1997, I went out to my mailbox and extracted a SASE with "Grace, Asimov's" scrawled on the back in my hand. "Damn," I thought, "another reject. Wonder if Van Gelder will buy it?"

Standing in the driveway, I opened the envelope. I read the letter. The first three paragraphs told me why he didn't think he should buy it -- not really sf, in a nutshell. The last one said that he was buying it anyway.

I freaked. There's no other word for it. I whooped and did a barefoot dance in the driveway of the factory that I live in, then ran down the hall, screaming like an idiot. I burst in on my neighbours, who were entertaining a new client, and screamed and screamed and screamed. Eventually, I managed to let them know what had transpired, and they congratulated me roundly and offered me a beer. Then I called everyone I knew and screamed.

That was a great day.

A month later, Gardner bought another one, "At Lightspeed, Slowing, another story set in Costa Rica, where I spent a lot of time in 1993 as a volunteer on a Youth Challenge International project.

When the October/November double-ish of Asimov's arrived in my mailbox, I whooped all over again, rubbbed my contrib copies all over my body, and then signed one, "To Cory, You Big Stud, You Rock!"
Lewis ended up on a rolling chair in Eric's office, riding the cramps for what seemed like an eternity but was only about half an hour. He shook his head and realized that he was covered in a fine sweat and his hands shook. He sat up straight and tried to clear his head.
"Jesus," he said.
Eric handed him a squeeze-bottle of water. "You okay, man?"
"Just cramps." He dug in the pocket of his lightweight chinos and pulled out his prescription. "Time to take my sulfa." The pills were like horse-tranquilizers, mega-mega-doses.
"So, ah, how was your trip up?" Eric asked cautiously.
"Some cop pulled us over and shook us down. I paid him a bribe, $100 for a 'work permit.' Jorge went apeshit at me."
"You paid for a work permit?" Eric said, before he could stop himself. The cops in Costa Rica may try to shake down tourists, but they rarely succeed. Usually, all it took was a cheerful offer to go back to the cop's HQ and talk it over with his superior.
"Jorge acted like it was the stupidest thing he'd ever seen."
"You don't need to bribe cops in Costa Rica, right. Just stand up to 'em."
Lewis grimaced comically. "Now you tell me." He grimaced again, for real. "Where's the shitter, buddy?"
Eric pointed out the door. "Straight across the compound, behind the dorms."
Squeezing his legs together, Lewis trotted away, chagrined at the stares of the codemonkeys in the windows behind him. He rounded the dorm and his heart sank.
The toilets were pit latrines, in little wooden huts, with half-wall dividers and lots of mosquito netting, and bamboo ventilation chimneys stretching up behind them. His guts fluttered and he plunged into one.
It actually wasn't so bad, he ruminated as he sat on a toilet-seat made from lengths of bamboo. There was tons of ventilation, and even a sagging shelf of laserprinted e-zines in Spanish and English.
He sat there until he felt like he'd emptied himself of everything he'd eaten since his tenth birthday, then pulled up his pants and struggled with the wash-station on a low bench in front of the latrines, a massive jerrycan of water and a bar of antibacterial soap under a piece of netting, and a sump-hole with a tight-fitting wooden cover. Eric wandered up as he was finishing and handed him a towel.
"You don't have running water?"
"We like it simple, right?"
"What do you do when the hole fills in?"
"Fill it in, dig a new one, move the sheds. It keeps us in shape, right, better than sitting around all day. We like it primitive." Eric's voice was filled with a kind of odd pride. He looked into Lewis's eyes.
"Say, you got the runs?"
Lewis blushed. "If you must know, yeah."
Eric patted his shoulder. "Don't sweat it, man. We get pretty familiar with each other's bowels out here -- you gotta be careful. Drink lots of water. There're filters in the dorms, the workspace, the kitchen, my office." He handed Lewis the squeeze bottle of water. "We don't share water bottles, cigarettes, anything like that. Keeps the whole camp from ending up with the shits. This can be your bottle, it's a spare." He reached out and touched Lewis's nose. Lewis started back. "Just checking, man. You're getting a burn. We got lots of zinc paste and sunblock in the supply shed. The sun's a lot hotter here than you think; hotter than San Josˇ, even. You can get real burned unless you're careful."
"Thanks, Mom."
Eric's ears burned, and he headed back to his office.