News

My multi-award-winning short story collection Overclocked is now a DRM-free audiobook, courtesy of Downpour.com
Excerpt …

My new Locus column, A New Deal for Copyright, summarizes the argument in my book Information Doesn't Want to Be Free, and proposes a set of policy changes we could make that would help artists make money in the Internet age while decoupling copyright from Internet surveillance and censorship.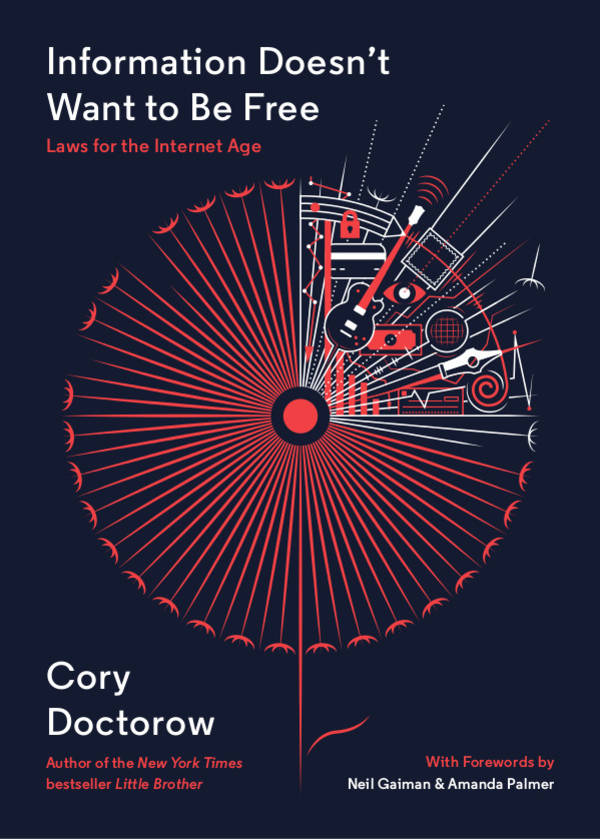 Consumerist's Kate Cox has turned in a long, excellent, in-depth review of my book Information Doesn't Want to Be Free, really nailing the book's thesis. Namely, that extremist copyright laws don't just mess up artists, but actually endanger all our privacy, freedom and whole digital lives.
Doctorow draws two bright lines connecting copyright law to other major issues: government surveillance, as shared by Edward Snowden; censorship by private companies; and the necessity of free expression to civil and human rights.

Copyright claims are often used as a silencing tactic, where a party with power issues a takedown claim to get content from a party with less power removed from the internet.

For example, Doctorow cites copyright takedown notices issued by police departments demanding to have videos of their officers committing illegal acts taken down on the grounds that the police, not the person with an iPhone who recorded them, have copyright on the videos. Or takedown notices issued by the Church of Scientology to have removed articles from opponents who used leaked internal documents to criticize the organization.

"There are almost never penalties for abusing the takedown process," Doctorow notes. "It's the measure of first resort for rich and powerful people and companies who are threatened by online disclosures of corruption and misdeeds."

Likewise, intermediary companies become gatekeepers of what end users may and may not consume — because they don't want to get sued. So they fall into the "notice and takedown" scheme, and pass it all along to you. And that includes possibly having your entire broadband connection throttled or hijacked if a copyright holder doesn't like what a user of that connection has been doing.

Because they have the right, and the ability, to keep an eye on you if you're anywhere in the ecosystem: using a computer, phone, or internet connection that you didn't build out of string yourself.
4 Ways Copyright Law Actually Controls Your Whole Digital Life [Kate Cox/Consumerist]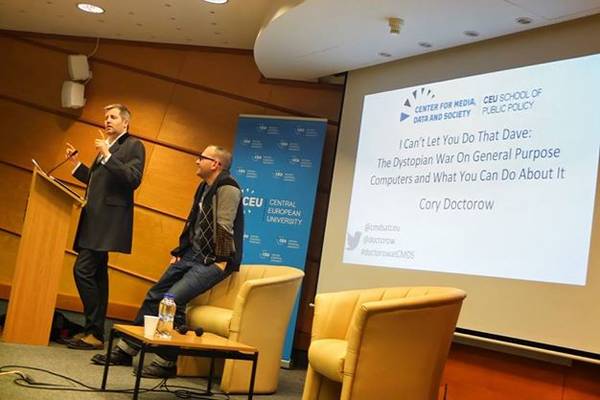 Here's the audio from last night's talk on the Internet of Things at Central European University in Budapest! It was recorded by the Mindenki Joga Radio Show.

I sat down for an interview with the RiYL podcast (MP3) at NYCC last fall. We covered a lot of material that I don't get a lot of chances to talk about, particularly the relationship between personal politics and big-P politics. Listening to it again, I'm very satisfied with how it turned out.
It's that time again! School is out, but I'm still working, so the kid came to the office with me, just in time to record a new podcast. This year, Poesy performs a stirring rendition of Jingle Bells, with dirty words!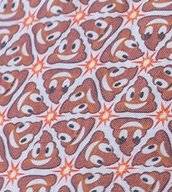 I've posted the first chapter (MP3) of Wil Wheaton's reading of my book Information Doesn't Want to Be Free (which sports introductions by Neil Gaiman and Amanda Palmer!), which is available as a $15 DRM-free audiobook, sweetened by samples from Amanda Palmer and Dresden Dolls' "Coin-Operated Boy."
In sharply argued, fast-moving chapters, Cory Doctorow's Information Doesn't Want to Be Free takes on the state of copyright and creative success in the digital age. Can small artists still thrive in the Internet era? Can giant record labels avoid alienating their audiences? This is a book about the pitfalls and the opportunities that creative industries (and individuals) are confronting today — about how the old models have failed or found new footing, and about what might soon replace them. An essential read for anyone with a stake in the future of the arts, Information Doesn't Want to Be Free offers a vivid guide to the ways creativity and the Internet interact today, and to what might be coming next.
Radio New Zealand National's This Way Up recorded this interview with me, which airs tomorrow (Saturday), about my book Information Doesn't Want to Be Free (MP3).
I just appeared on the Command Line podcast (MP3) to talk about Information Doesn't Want to Be Free -- Thomas and I really had a wide-ranging and excellent conversation:
In this episode, I interview Cory Doctorow about his latest book, "Information Doesn't Want to be Free: Laws for the Internet Age." If you are interested in learning more about the topics we discuss and that that book covers, you can also check out books by the scholars we mention: Lawrence Lessig, James Boyle and William Patry. I compared Cory's book to "The Indie Band Survival Guide" the authors of which are friends of the show whom I have also interviewed.

The audiobook version of the book is already available. Check Cory's site, the free download and electronic editions should be available soon.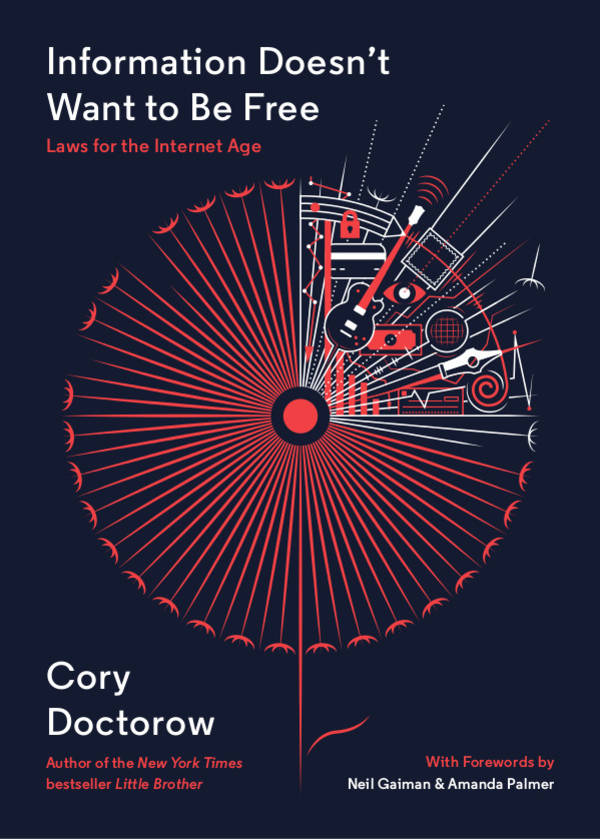 I've independently produced an audiobook edition of my nonfiction book Information Doesn't Want to Be Free: Laws for the Internet Age, paying Wil Wheaton to narrate it (he did such a great job on the Homeland audiobook, with a mixdown by the wonderful John Taylor Williams, and bed-music from Amanda Palmer and Dresden Dolls.
Excerpt …