News
On close inspection, I saw that the contract they wanted me to speak under required me:
* to exclusively assign all rights to the talk to them;
* to indemnify them against all claims (including nuisance claims) arising from the talk (meaning that they could simply hand money to nuisance complainants and send me the bill).
Effectively, this would have meant that I could not adapt this speech for further use, use parts of it in articles, or allow people to share it under CC licenses. It would also have meant that if someone made a baseless legal threat over my speech, they could have given that person money to go away and sent the bill to me, without limitation, forever.
I give hundreds of talks a year and have never been asked to sign a comparable agreement. The agreement was non-negotiable. Campus Party organisers blamed it on the event's sponsor, Telefonica.
I did not ask for, nor was I offered, any compensation from Campus Party. I was acting as a volunteer, as I have done before for other Campus Parties (in 2011, I chaired Campus Party Mexico City's headline event, a panel with Tim Berners-Lee, Al Gore and Vint Cerf, also working on a volunteer basis).
Even if I had been working commercially, rather than volunteering, Campus Party's agreement would have been unacceptable. It is without precedent in my long and broad experience as a paid and volunteer speaker.
I wish I had noticed the offending clauses in the contract sooner. I should have looked more closely. In my defense, my previous experience with Campus Party led me to trust them, and in my rush to get things squared away, I didn't give it the attention it was due.
I am very sorry that I won't be able to appear at the event tonight, and I hope that anyone who is attending to see me will understand, and will come to some future event in London instead. For example, I'm appearing at Nesta's Futurefest later this month (http://www.futurefest.org/).
I hope that the main Campus Party organisation will reconsider its relationship with the UK event and require them to treat their volunteers in an equitable and fair manner, and not with heavy-handed, one-sided, unprecedented contracts that strip unpaid speakers of their rights to use their own words in the future.
This is only the second or third time I've cancelled a public engagement in more than a decade of touring and speaking, and it's the only time I've cancelled on such short notice. But I had no choice. Campus Party's contract would have effectively taken away my ability to work and speak on the subject of my life's work, and they were unwilling to modify it.
My latest Locus column, Libraries and E-books, talks about the raw deal that libraries are currently getting from the big five publishers on ebook pricing (libraries pay up to five times retail for their ebooks, and are additionally burdened with the requirement to use expensive, proprietary collection-management tools). I point out that libraries are effectively the last main-street "retailer" of books, and represent a valuable ally for publishing in the age of ebooks, where all the other major players are not just ebook vendors, but ebook publishers as well, and looking to take market-share from the publishers.

In my latest Guardian column, I talk about the digital versions of the Oxford English Dictionary and the Historical Thesaurus of the Oxford English Dictionary, the two most important lexicographic references to the English language. As a writer, my print copies of the OED and HTOED are to me what an anvil is to a blacksmith; but I was disturbed to learn that the digital editions of these books are only available as monthly rentals, services that come with expansive data-collecting policies and which cannot be owned. It's especially ironic that these books are published by Oxford University, home of the Bodleian, a deposit archive and library founded in the 14th century, a symbol of the importance of enduring ownership of books.
My discussions with OUP's execs convinced me that this wasn't the result of venality or greed, but rather the unfortunate consequence of a bunch of individually reasonable decisions that added up to something rather worrying. I hope that OUP and Oxford will continue to evolve its products in a way that honours the centuries-old traditions that Oxford embodies.
OUP – which has been selling dictionaries and thesauri since the 19th century – will not sell you a digital OED or HTOED. Not for any price.

Instead, these books are rented by the month, accessed via the internet by logged-in users. If you stop paying, your access to these books is terminated.

I mentioned this to some librarians at the American Library Association conference in Chicago this spring and they all said, effectively: "Welcome to the club. This is what we have to put up with all the time."
Oxford English Dictionary – the future
I did an interview with the Circulating Ideas library podcast (MP3) at the American Library Association conference this year. We talked about information politics, DRM and libraries, my own history with reading and books, and the future of librarianship.
Here's a video of me explaining why the Helsinki bid committee should be awarded the next World Science Fiction Convention -- it's a grab-bag of all the things I love about Finland. (Thanks, Eemeli)
I did an interview with ShelfAwareness that came out well, I think (I wrote this a long while ago and it's just coming out now, so I have the necessary distance to say that). I particularly like my answer to "Name your five favorite authors": "My favorite authors are the ones living, dead, read and unread, published and unpublished, who write because they can't stop and because something inside them burns to be outside. That doesn't necessarily mean that I want to read their books, but they are all and every one my favorites."
On yesterday's "This Week in Google," a Google engineer called Matt Cutts revealed that the company started encrypting its queries in 2008 after reading my novel Little Brother, in which one of the plot-elements is a guerrilla movement that gets a friendly ISP to encrypt a lot of its traffic so that the movement's own encrypted connections won't stand out. I am incredibly honored and flattered to learn about this!
Coincidentally, I learned about this at the same time that Jens brought #oplittlebrother to my attention: it's a plan to organize a mass purchase of Little Brother on Saturday (tomorrow!).

This Week in Google 211: We Just Installed the Internet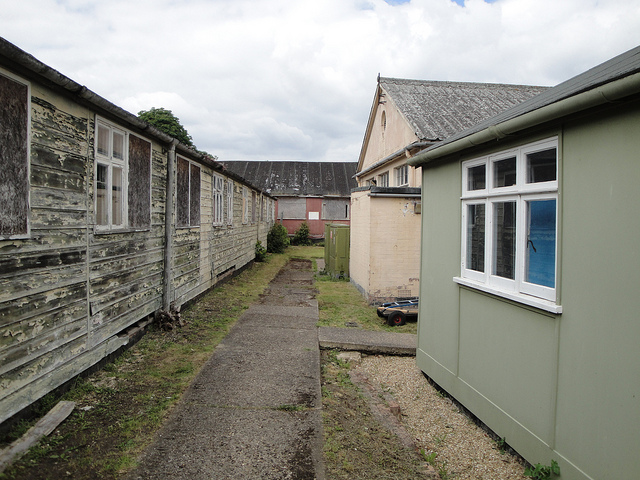 In the currently installment of my podcast, I read aloud a recent Guardian column, "Metadata – a wartime drama, which imagines a dialog between Alan Turing and Winston Churchill that might have taken place if the UK Home Secretary Theresa May had been Turing's line-manager
Earlier this summer, I worked with the American Library Association on their Authors for Library Ebooks project -- which is asking authors to call on their publishers to offer ebooks to libraries at a fair price. Right now, libraries pay several times more for ebooks than people off the street -- up to six times more! I recorded this video explaining why libraries and authors are natural allies.
In this week's podcast, I read aloud my latest Locus Magazine column, "Teaching Computers Shows Us How Little We Understand About Ourselves":
http://www.locusmag.com/Perspectives/2013/07/cory-doctorow-teaching-computers-shows-us-how-little-we-understand-about-ourselves/
which concerns itself with the ways that we're recklessly formalizing critical elements of human identity such as "names" and "families" for the convenience of corporations and their IT systems and business-models.
"When a programmer instructs a computer to reject, or disregard, all input longer than 64 characters, she effectively makes it impossible for a bureaucrat – however sympathetic – to accommodate a name that's longer than she's imagined names might be. With a human bureaucrat, there was always the possibility of wheedling an exception; machines don't wheedle."
Mastering by John Taylor Williams: wryneckstudio@gmail.com
John Taylor Williams is a audiovisual and multimedia producer based in Washington, DC and the co-host of the Living Proof Brew Cast. Hear him wax poetic over a pint or two of beer by visiting livingproofbrewcast.com. In his free time he makes "Beer Jewelry" and "Odd Musical Furniture." He often "meditates while reading cookbooks."