About Cory Doctorow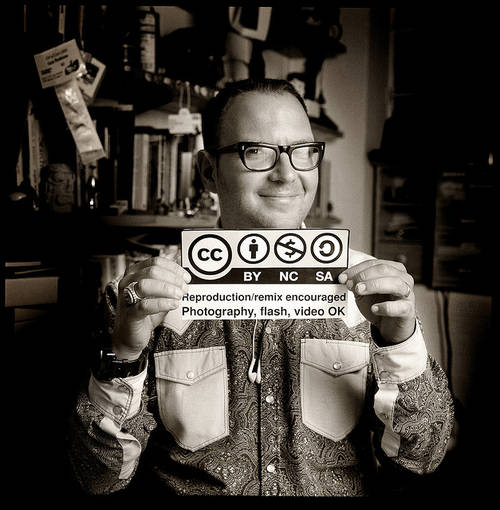 (Image: Portrait by Jonathan Worth 3, credit Jonathan Worth, link to http://jonathanworth.com, a Creative Commons Attribution Share-Alike (2.0) image from doctorow's photostream)
(For an up-to-date bio, see here)
Cory Doctorow (www.craphound.com) is a science-fiction novelist, blogger, and technology activist. He is the co-editor of the popular weblog Boing Boing (www.boingboing.net) and a contributor to the Guardian, the New York Times, Publishers Weekly, Wired, and many other newspapers, magazines, and websites. He was formerly Director of European Affairs for the Electronic Frontier Foundation (www.eff.org), a nonprofit civil liberties group that defends freedom in technology law, policy, standards, and treaties.
His novels are published by Tor Books and HarperCollins UK and simultaneously released on the Internet under Creative Commons licenses that encourage their reuse and sharing, a move that increases his sales by enlisting his readers to help promote his work. He has won the Locus and Sunburst awards, and has been nominated for the Hugo, Nebula, and British Science Fiction awards.
Doctorow's young adult novels include New York Times bestseller Little Brother, and its follow-up For the Win. Tachyon published the first collection of his essays, Content: Selected Essays on Technology, Creativity, Copyright, and the Future of the Future; IDW published a collection of comic books inspired by his short fiction, Cory Doctorow's Futuristic Tales of the Here and Now. His latest adult novel is Makers, and his latest short-story collection is With a Little Help. His forthcoming books include Pirate Cinema, Rapture of the Nerds, and The Great Big Beautiful Tomorrow.
On February 3, 2008, Cory Doctorow became a father. The little girl is called Poesy Emmeline Fibonacci Nautilus Taylor Doctorow and is a marvel that puts all the works of technology and artifice to shame.
---
Leave a Reply